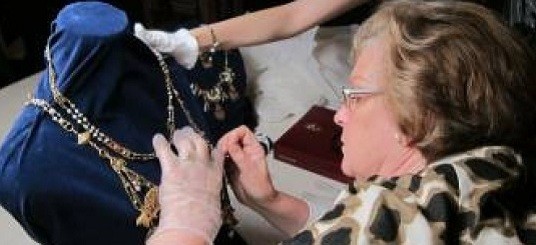 A core aim of the Foundation is to preserve and conserve the Mucha Trust collection. Additionally we are keen to open up our resources and introduce previously unknown works through exhibitions, publications and the Foundation website. We therefore have an on-going conservation and restoration programme and actively conserve and restore works to a museum standard so that they can be safely exhibited.
In 2019 the Foundation was deeply honoured to receive a substantial donation to support its conservation programme as a result of a charity auction organised by Forbes Magazine in the Czech Republic. We are grateful to both Forbes Magazine and also to Moser Glass, who donated an opportunity to the successful bidder to create a unique piece of glass in the Moser Glassworks.
Since the creation of the Foundation in 1992, more than 800 works have been restored or conserved.