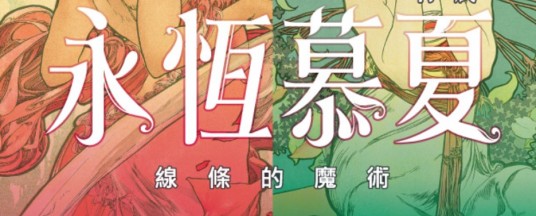 The Mucha Foundation is delighted to announce that Timeless Mucha: The Magic of Line will be opening at the Chiang Kai-shek Memorial Hall in Taipei on the 18 December 2021. Including some 250 works, this timely reappraisal of Mucha's graphic works will explore the development of his linear style and look at how it was rediscovered by later generations of artists, particularly the Psychedelic artists of the 1960s and 1970s, Japanese 'manga' artists of the 1970s to today, and subsequent generations of artists in Taiwan. The show will also focus on how Chinese artworks in Mucha's own collection informed his oeuvre.
Here is a video (in Chinese) about the show:


The show will run until 5 April 2022.