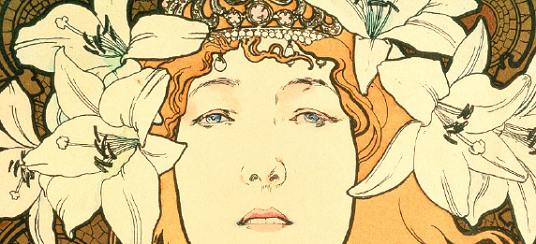 The Mucha Foundation was thrilled to have this opportunity to introduce the work of Alphonse Mucha to a new country and to a new continent.
Alphonse Mucha: The Legacy of Art Nouveau brought together around 100 works, including posters, drawings, paintings, prints, objects, books and photographs. The show explored Mucha's work and the influence it has had on subsequent generations.
The show was divided into four thematic sections. The first two parts hightlighted Mucha's contribution to Art Nouveau in Paris. The third section explored how his art developed after his return to the Czech lands, which culminated in his late masterpiece, The Slav Epic. In the final section, the exhibition looked at the legacy of Mucha's style through examples of works by graphic artists from the 1960s to the present day.